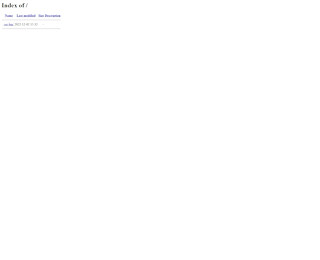 Pay Per Call Lead Generation: Why Your Business Needs It
A lot of small and medium sized businesses are beginning to enjoy the benefits of pay per call lead generation every day. Pay per call marketing is a trend that has been around for a few years now.
While this technique is being used by big businesses, it is small and medium sized businesses that are really taking advantage of all the benefits of pay per call lead generation. In this article, you will find some reasons why pay per call for small and medium sized businesses can be an attractive option.
Pay per call for small and medium businesses
Affordability: Small and medium sized businesses usually have small budgets for advertising. Having absolute control over what is spent is very important. When pay per call is being utilized by businesses, they can avoid some serious expenses such as building elaborate sites or expensive search engine optimization (SEO) for the attraction of new customers. Pay per call also has tracking capabilities to enable businesses to know their exact expenditure values, and avoid spending over their estimated budgets.
It places value on the call: The duration of a call easily determines the lead quality. The higher the duration of the call, the higher the possibility of making the sale. This implies that whenever you get a call from a customer, the money you spend on that call is worth the investment, and this will increase your lead quality.
Targeting of Geographical Area: Since small and medium, regional businesses are only able to carry out their business activities in the geographical area where they are situated, spending money to develop a site that will draw in traffic from around the world is a waste of money. The exact zip codes you want to be receiving calls from can be specified by you, and this will give you a much targeted potential customer base.
The capability of tracking ROI: When you make use of pay per call marketing, your actual ROI can actually be tracked, just the way you keep track of your per click campaigns. If your resources are limited, this tool can really be helpful because you will be able to determine if your efforts are yielding results.
Targeted and Specialized Marketing: Pay per call lead generation can also be highly specialized, this means small and medium businesses can be confident that the calls they will be receiving are specifically what they want. The value of pay per call has greatly increased as a result of this specialization. Increasing qualified and targeted lead is very beneficial for all small and medium business.
Mobile Success: Small and medium businesses have gone beyond buying high volume, low-cost leads, since they are merely converted into conversion. Now these small and medium sized businesses want advert programs that are customized that will give them leads with high quality. Even when the volume of calls coming in are low, small and medium sized businesses are still able to make more cash compared to what they use to make in the past because the calls they receive are highly qualified.
BusinessCreator, Inc.
6104378822
47 North Jefferson Street First Floor, Allentown, PA 18102
View Larger Map